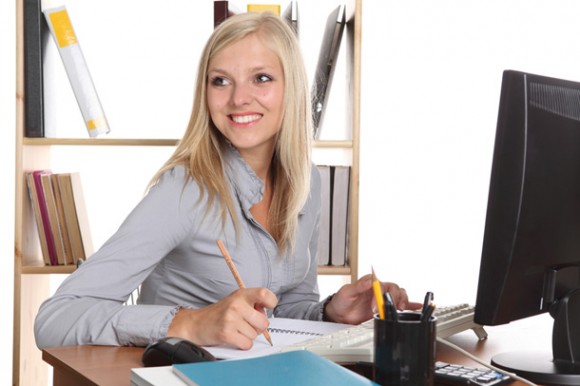 The information super highway is quickly becoming the revenue super highway. Online, work-at-home opportunities are as common as pigeons in New York. Thousands of people are quitting their jobs, working from home and making money. If you have the motivation and some extra time, you can start own work-at-home online business.
So far this probably sounds like one of those e-mails you always delete advertising one of these so-called online businesses. Don't worry. I'm not trying to sell you anything or even suggesting a specific online business that lets you work at home. This article is to let you know about some of the options. It's up to you to decide what will work for you.
USE YOUR PRIOR TRAINING OR SKILLS TO FREELANCE
No matter what your expertise is: writing, coding, painting, or contorting your body into odd shapes, there are websites out there designed to help you find jobs in that field that let you work at home. These sites operate in different ways. Some post job opportunities and allow members to bid on them while others post jobs and have respondents contact the clients directly. Some charge membership fees, some don't. Sites like craigslist.com or writerlance.com are wonderful examples of places to find freelance jobs that will let you work at home. Search engines are your friends when looking for a site that caters to your particular skills set. If you look hard enough, you're sure to find something.
WRITE ABOUT YOUR FIELD
Enter the wonderful world of blogging. Over the course of your life, you've learned a lot, both from success and failure. Maybe you know the best way to filet a salmon or how to count cards so the casino monitors can't catch you. You'd be surprised how many people are dying to know this information. If you have a halfway decent ability to write, consider starting a blog. If you can get people reading your blog, you can make money, no matter what you write about. The writing is only the bait. It's what you include with the writing that is the food on your plate.
When you're writing, think about your audience. Target your articles to a niche group, and then target all of your money making plans to that group. People are more responsive to a targeted campaign than a general one. Don't worry. I'm getting to how to actually make the money.
HERE IT IS, THE MONEY MAKING PART OF YOUR WORK AT HOME BUSINESS!
There are a number of ways to make money online, both using a blog and not. One way is affiliate marketing. With affiliate marketing, you put a link to someone else's site somewhere online, and the linked site pays you per click or a commission on every sale or registration. Affiliate marketing is great if you have a blog, especially if you've managed to acquire a readership. However, you don't have to be a blogger to take advantage of affiliate marketing. You can post the links on message boards or forums all over the Internet. Affiliate marketing can be a work at home business by itself.
Another opportunity is actually buying and selling things online. Books have been written about how to make money on e-bay or other auction sites, and for some this might be a viable home business. Others of you might have your own products to sell. Maybe you take nature photography or are in a band or do arts and crafts. Well, sell your photographs or struggling demo CD or those personalized dream-catchers online. Set yourself up a website, either by using a website design program, learning html, or hiring someone to design it for you (if you're smart, you'll look to a local college and see if you can find a student looking for experience who would work for a reduced price or as a class project). Once you get your website up, you can do the rest of the marketing and selling work at home in front of your computer.
Online communities like Myspace or Friendster can be excellent tools to help you get your product onto the Internet market. Tapping into Myspace is tapping into millions of people worldwide. So if you're trying to sell that CD or those photographs, join several of these online communities and market to the other members. Just remember to fo us your profile around your product and business. You'll be amazed what you can accomplish having a community that size at your fingertips.
No matter which online work at home opportunity you choose, make sure that you think about it. Do real research into the ones you are using. Find out how other people have succeeded and failed. Make a concrete, long term business plan with short term, achievable goals. The people who wander haphazardly about the Internet, flitting from online business to online business are the ones who don't make much money. If you take the time to do it right, to make a plan and have a direction, then you can be one of those who work at home and still make money.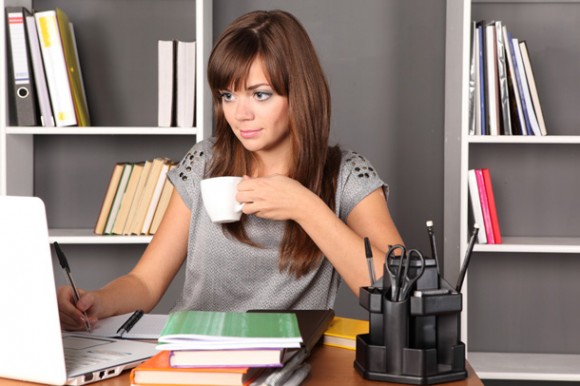 For many people the ultimate dream is to escape from the rat race and work from home. To some people who have achieved this dream it has turned into the ultimate nightmare!
With the every day stresses of life, work and commuting, working from home can appear to be the way out, but it is not as easy and idyllic as it sounds. If you are seriously thinking about setting up in business on your own and working from home, what are the pitfalls and what can you do to avoid them?
Understanding Your Motivation
It can be too tempting to stay in bed for 'a little longer' when you are working at home. The need to get up and beat the early morning traffic or to be at your desk by 8.30am is missing when you only have a short walk to your new place of work.
If you are to be effective in your new work environment you have to find a motivator which is sufficiently strong enough to get you up and about and at your desk by your appointed time. To find out what your motivator is cast your mind back to why you wanted to work from home in the first place. Was it to spend more time with the family? Was it to give you freedom to pursue other interests?
If you don't find these strong enough to get you out of bed, find a financial reason. Visualise you and your family being thrown out of your house because you couldn't up the mortgage payment! Keep this image in mind and the next time you find yourself staring at the bedroom ceiling raise this image and you'll quickly find yourself at your desk!
Establish a Routine
We are all creatures of habit and a set routine can help keep us motivated and focused on the job in hand. Set yourself a starting time, a tea break and lunch break etc. A set routine can help you settle into your new role much more quickly than a 'let's see what happens today' approach. Without a working schedule, which includes a finite finishing time to the day, your working day will be unfocused and could stretch late into the night, ending what ever social life you may have.
You're All Alone
Working from home can be a lonely existence. As human beings we are born to seek out contact with other humans. In an office environment there is daily contact, quick 10 minute chats at the coffee machine finding out what colleagues did the night before, and someone to celebrate a big sale with. All of this is essential to making our lives feel complete and yet this is missing from a home-based business.
To overcome this feeling of isolation, which will be especially pronounced during your early months, you must establish a network of people who are in the same position as you. Agree that you will talk on the phone at least twice a week, and arrange to have lunch or a quick coffee once every 2 weeks. Your family may not be the right people to talk over a business problem with, so you have to find someone who can relate to your successes and problems.
Get Out of The House
Staying in the house Monday to Friday without seeing the light of day is certainly not good for your health or state of mind. You may be so focused on your work that you convince yourself you cannot afford the time to leave the house. But this is a false economy. You have to schedule time to move out and experience a different environment.
As well meeting your fellow home workers for a regular get together, join a health club, go for a swim once or twice a week, go to the cinema, check out your local Business Link to see what seminars they are running – anything to get you out of the house! Don't get trapped into only working, eating and sleeping in your home.
Be Mobile
These days you can do most work-related tasks away from your home desk. Once your business is established invest in a laptop, PDA and a good mobile phone. Armed with these devices you can take your office with you and work from your garden, the local park, or even the library. It doesn't matter where, just as long as you are out of the house and being around the rest of the human race.
Create an Office
If you have been used to working in a formal office environment all your working life, then switching to the kitchen table or the spare room can be an unwelcome distraction. To give you that discipline and focus designate a part of the house as your office. If you have a spare room or study then even better. Buy a desk and office chair, filing cabinets and other office-style stationery. Remove all family and home-related items so this tells your mind that you are at work and not home.
Get Organised
In any office you have too many colleagues and clients visiting you to allow your work area to get cluttered. At home it's different. Unless you are expecting clients on a regular basis then it's too easy to allow your paperwork and filing to get out of hand. The saying that a cluttered desk leads to a cluttered mind is true. Your efficiency and productivity will suffer unless you are organised. Buy filing cabinets, box files, waste paper bin, put up shelves, so that everything is in place.
Getting organised and being efficient also includes setting the ground rules with the family. They need to understand that you are at work and not at their beck and call for every little job that needs doing. Be firm and say no unless it is very urgent and requires immediate attention. Allow nothing to get in the way of your business.
Working from home can be a liberating experience, yet at the same time it can be dangerous unless properly handled. Before embarking on your home business, take time to plan and prepare how you are going to deal with the transition. Done correctly, working from home can be a very attractive alternative to the daily grind of the office.